Ink Blot Mazes:
Maze Illustration Service.
If you need an illustraion for editorial, advertising or commerical use that is in the form of a maze, give us a shout.
Email: yfrimer@gmail.com
Looking forward to doing business with you.
-Ink Blot Mazes.
It is easier to penetrate your audience with one sharp, clean point or idea, thand with a maze of half-baked unremarkable, uninspiring ideas that will never motivate or be remembered.
Maze Museum 2006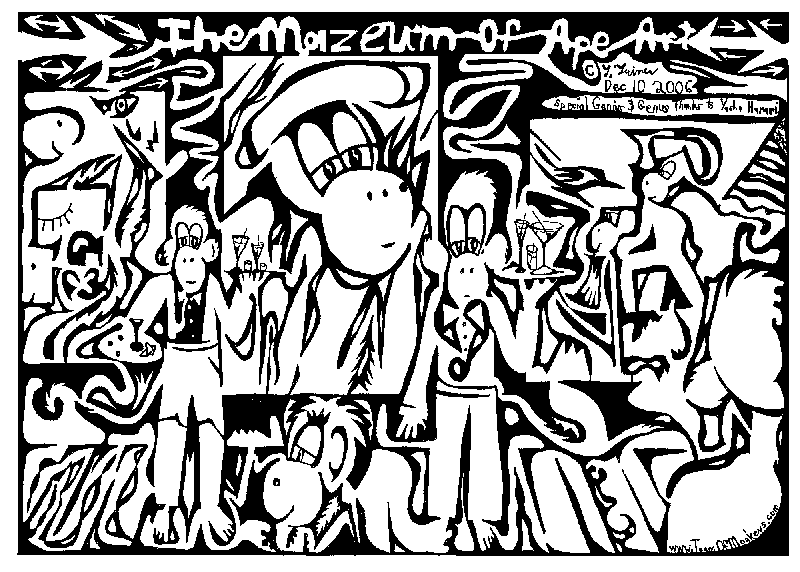 Mazeum, by Yonatan Frimer
Portrait Maze of Barak Obama, profile view - 2009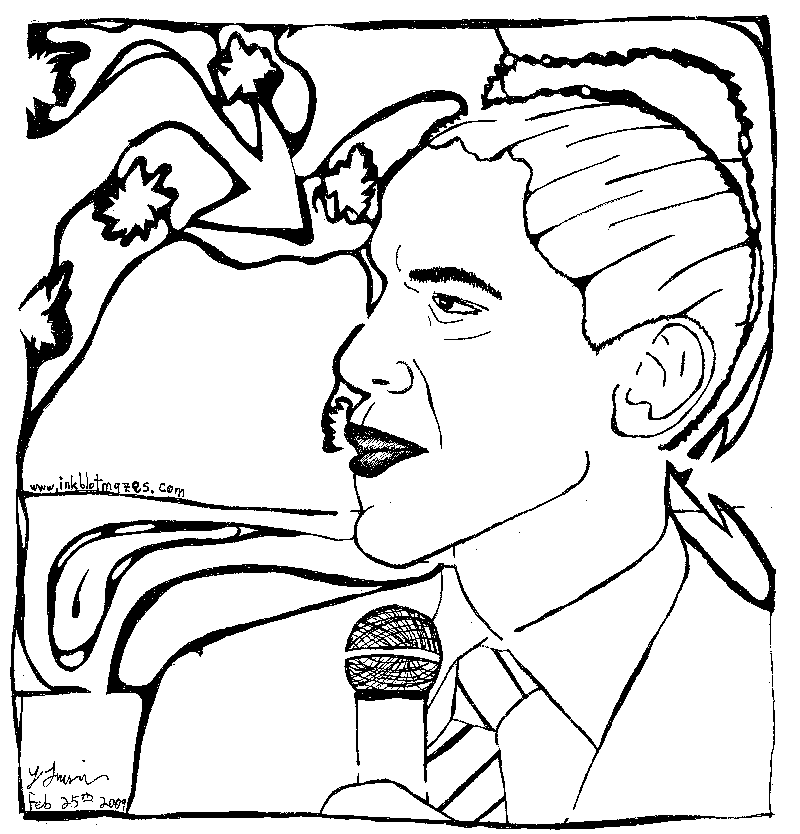 Mazes and Monkeys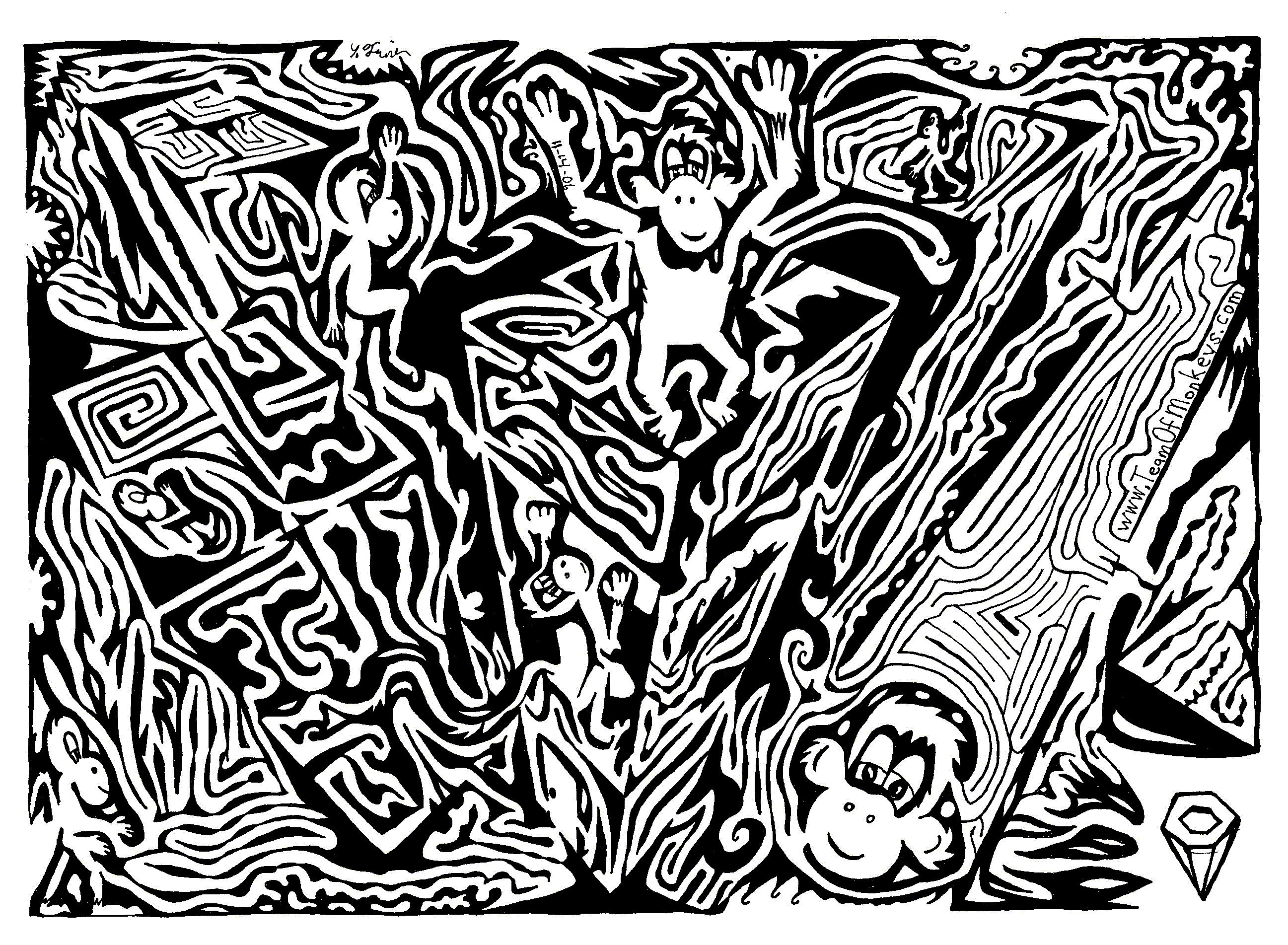 Mazes and Monkeys